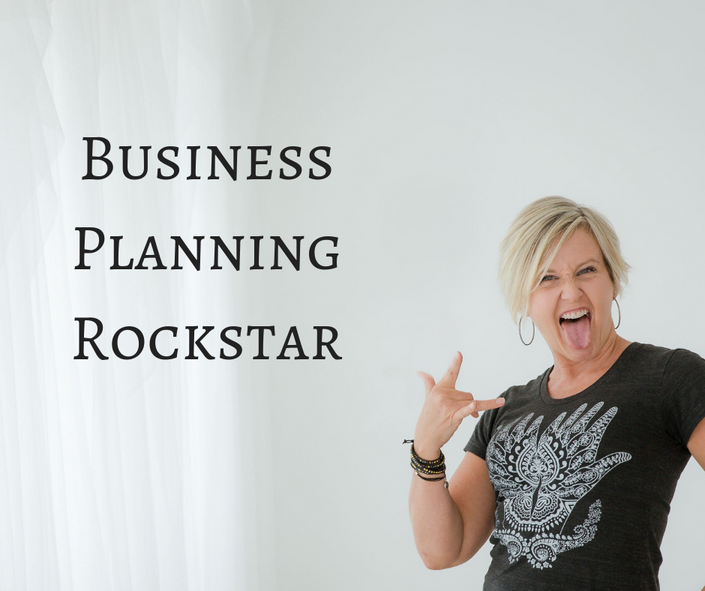 Business Planning Rockstar
30 Days to Plan, and Get Ready for the Next Level in Business
Attention Coaches & Heart Centered Service Providers: If you're tired of struggling to make ends meet, working crazy hours, and feeling like a fraud, you need to know…
How to Finally Go From "Wannabe" Entrepreneur to Rock Star Business Babe…
With Just a Few Simple Systems & and Some Tiny Attitude Adjustments!
Stop the overwhelm, overwork, and under appreciation, and build a business you'll be proud of…
How frustrated are you right now?
If you're anything like the coaches and service providers I speak with every day, you're probably working way more hours than you want to, and getting far less accomplished than you need to.
You beat yourself up about your "lack of productivity" (even though it's really NOT your fault) and you look at all those other coaches who seem to have it all together (they don't) and you wonder, "What the heck is wrong with me?"
Nothing. Absolutely nothing is wrong with you. The real problem is…
No One Prepared You For The Nitty-Gritty,
Down-And-Dirty Work Of Running A Business
Sure, everyone and her dog has a course or a blog or an eBook about hot new marketing strategies and following your passion and filling your mailing list with potential clients.
And don't get me wrong. That stuff is super important!
But you know what else is important? Having the freedom to live your life, and that means…
Not spending all day struggling with stubborn tech.
Not losing sleep over your feast or famine finances.
Not wasting yet another weekend re-inventing the wheel.
If you're still working way too hard, then you have to know that the truly successful coaches aren't working 14-hour days, and they're not wondering how they're going to pay the electric bill.
Instead, they've built a sustainable, repeatable, scalable business, and you can, too. In fact, you don't really have a choice.
Trust me when I say…
You're On The Fast Track To Business Burnout
If you've ever had a fleeting (or maybe not so fleeting) thought of just getting a JOB again, then you know what I'm talking about.
Your to-do list gets longer every day.
Your bank account is suffering.
And you? Well, you're just exhausted.
You're working seven days per week, and most of them still in your pajamas because you don't even have time to shower and dress.
And if you're not there yet…just wait. It's inevitable, unless you do something to fix what's broken.
Introducing…
Business Planning Rockstar
If you want to turn your self-employment gig (JOB) into a real business that supports you without stressing you out, then this step-by-step workshop is for you.
In four, in-depth modules, we'll build a rock-solid foundation, create repeatable, scalable systems, and make some critical mindset adjustments, so you can step away from the overwhelm and into your boss-lady role.
Sound good? Here's everything we'll cover…
Module 1: Create Your Superstar Business Plan
Without a solid foundation, no business will survive for long. Module one is all about giving your business the support it needs to thrive. We'll dig deep into…
Narrowing your focus and clarifying your goals—without this, you'll just be swimming in circles and getting nowhere.
An 8-point competitor comparison—because if you don't know exactly what she's offering and what makes her different, you cannot hope to stand out.
A 4-step exercise to nail your brand—thoughtful consideration here will immediately differentiate you from the competition.
What you MUST know about business entities—if you're still operating with nothing more than a personal PayPal account, this is a must read.
3 low-cost resources every online entrepreneur needs in her back pocket—study them and keep the information on file…you'll be glad you did!
Why your schedule is the most important plan you make every day—and how to create one that works for you!
The FIRST step you must take to get your finances under control—without this, everything else will be a struggle.
The monthly to-do you can't afford to skip—this business cornerstone will ensure you're always moving in the right direction.
What you need to know about business roles, and how they impact your success.
Module 2: Partnering with Systems that Work for You
Once you're on a good solid foundation, it's time to position yourself for massive scale. That means implementing systems that work smoothly, so you're not continually re-inventing the wheel at every step.
In Module 2, I'll share all the details about:
3 options for every task you do—and how to choose the right one for your business right now.
4 important considerations when shopping for new systems—don't get stuck on features and benefits without reviewing this section first.
5 critical questions to ask before you choose your email platform—and 8 top-tier choices to check out!
How to choose the right website builder for your business—plus my personal favorite pick.
What to look for in a web host—miss this important step and you may find yourself with unexpected downtime right in the middle of a big launch!
3 easy ways to keep your team organized—even if right now you're a team of one!
3 tools to make appointment scheduling painless—and even collect payment and other information at the time of booking!
Module 3: Money Management
No business survives for long with poor cash flow, and that includes small online coaching startups like yours. Not only that, but the stress that comes from worrying about money all the time will kill that freedom you crave, and have you working endless hours without vacations or time off.
You'd be better off to have a job, don't you think?
So in Module 3, we're going to clean up those money mindset issues and set up some easy systems to keep the cash flowing evenly from month to month and year to year, including...
21 expenses you must remember to add to your budget—including one that no one wants to consider (but we all have to).
3 types of income every business should be earning—the right mix of these will ensure a smooth balance sheet every month…no more feast or famine for you!
A tool you'll absolutely love for planning your finances—even if you hate budgeting (really).
How to make bookkeeping painless—or at least easier.
3 invoicing and accounting tools made just for freelancers and consultants—including one specifically designed for Canadian entrepreneurs.
Why financial awareness is the most empowering tool you have—and how to get (and keep) it.
Module 4: Outsourcing like a Rockin' CEO
Here's where most entrepreneurs struggle. You know you need help to achieve your goals, but how do you find the time to hire and train the right people?
Module 4 has all the answers, including…
2 things you must do before hiring a virtual assistant—skipping these will make your first outsourcing plan a colossal waste of money!
The "litmus test" that will tell you if a VA is a right fit for you or not—nail this, and you'll save yourself (and your potential VA) a lot of frustration.
How to go beyond testimonials and references—this one trick might just save you from making a huge mistake.
7 topics to cover during your first meeting with a new VA—this quick chat will tell you everything you need to know about your potential team member.
Where to find the best contractors for every task—and every budget.
How to effectively train and manage your team—including a done-for-you solution that will save you hours of time every month.
"Must-have" documentation every business needs—and how to easily create it!
7 reasons you need a contract—and why your new VA should want one as well.
13 things you can outsource right now—and this list is literally just the beginning!
Here's the bottom line: systems are important, and automation makes business management much easier, but unless you're outsourcing, you're still working too hard.
Don't let your money fears hold you back from taking this big step toward growth. Module 4 makes it easy.
Listen, you can't continue to operate your business the same way you always have, and expect to attain your income and lifestyle goals.
You absolutely must uplevel, and that means adding good systems, getting clear on your money (both your goals and the reality of where you're at right now), and moving the "busy" work off your desk. Only then will you have the time freedom and mental capacity to truly grow.
It all starts with this program. Together we'll build the foundation from which you will soar.
Listen, you can't continue to operate your business the same way you always have, and expect to attain your income and lifestyle goals.
Your Instructor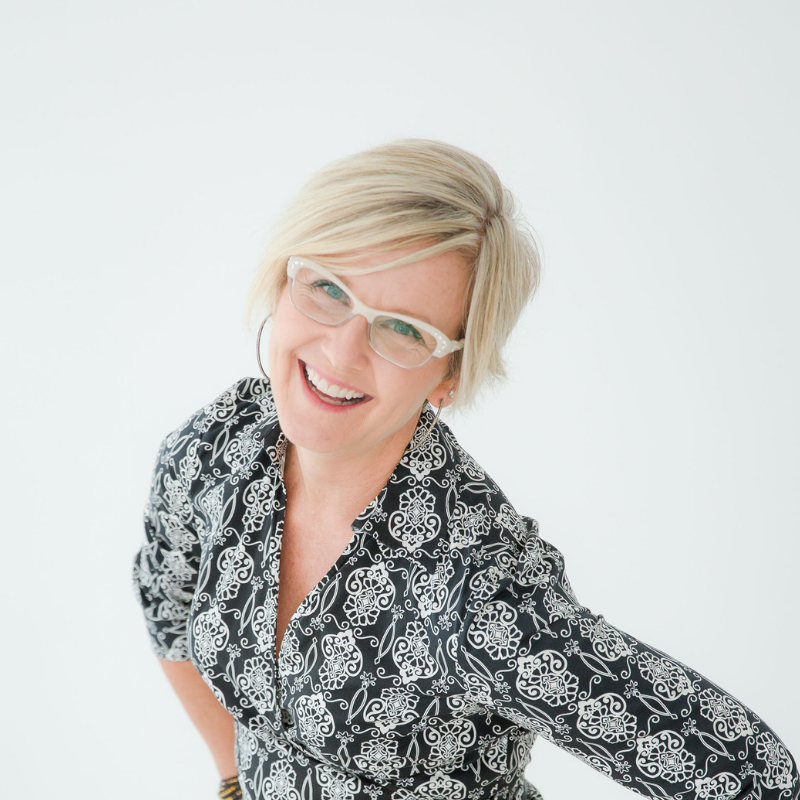 Suzanne ignites ideas, conversation and connection...her motivational talks and workshops are a combination of innate wisdom, modern tools and humor to grow communication, connection, leadership, emotional intelligence, productivity, strength, positivity, grit, resilience and a life you love!
Suzanne has condensed 35 years of experience/study in exercise, nutrition, holistic living and delivers it in a 16 step process for living your best life. This practical approach to wellbeing can be delivered be within the containers of coaching, workshops or seminars for individuals and corporations.
Suzanne is described as an "authentic connector, hilarious inspirational thought leader" sharing personal stories, triumphs, struggles with science and research-backed content and the modern tools that you can implement in real life!!
Suzanne holds a BA in Applied Science, MA in Positive Psychology, 25 years experience in dentistry, has certifications in Life Coaching, Corporate Wellness Coaching, Nutrition, Mind/Body Fitness, Stress Management, Mindfulness, Positive Psychology, Flourishing Skill Group Coaching, and is a Certified Optimized Living Coach with additional trainings in Energy Medicine, NLP, Hypnotherapy, Duality, Public Speaking, Marketing, Social Media and Leadership/Personal Development.
Course Curriculum
Freelancer to Full-Time
Available in days
days after you enroll
Business Planning
Available in days
days after you enroll
Hosting Webinars, Lives, Workshops
Available in days
days after you enroll
Frequently Asked Questions
When does the course start and finish?
The course starts now and never ends! It is a completely self-paced online course - you decide when you start and when you finish.
How long do I have access to the course?
How does lifetime access sound? After enrolling, you have unlimited access to this course for as long as you like - across any and all devices you own.
What if I am unhappy with the course?
We would never want you to be unhappy! If you are unsatisfied with your purchase, contact us in the first 30 days and we will give you a full refund.